hunting | shooting | event venue | lodging
At LaSada Lodge, we offer upland, turkey, and deer hunting, shooting, lodging, weddings, and more.
LaSada Lodge's spacious event center is ideal for corporate meetings, family reunions, and so much more. The multi-station sporting clays course and shooting ranges offer the perfect challenge for all levels of shooters. Our picturesque landscapes that line LaSada Lodge are the perfect backdrop for a gorgeous wedding and beautiful photographs. A stay in the historic LaSada Lodge combined with fresh, made-from-scratch meals provides a cozy, at-home feel.
The beautiful LaSada Lodge has a rich history in Russell, Kansas, and offers a unique glimpse back into history. The cozy lodging quarters were once a dairy barn constructed in 1898 on a foundation of native limestone collected form the property (pictured).
The word "LaSada" means "peaceful place," and LaSada Lodge has certainly earned its name as such. Although things look much differently than they did 120 years ago, LaSada Lodge has not lost its classic charm. Visit LaSada Lodge and take advantage of the beautiful views, amazing hunts, and serene surroundings.
Ethan and Morgan Jones have been dreaming of owning a venue like LaSada Lodge their whole lives. The couple's dream came true in 2018 when they took over operations of the lodge. LaSada Lodge has re-established itself as a great location for guided hunts, home-cooked meals, weddings, and a variety of events.
Morgan attended K-State, where she received her Bachelor's in Journalism with a Minor in Business. Ethan also attended K-State to study Wildlife Outdoor Enterprise Management. Originally from the small town of Glen Rose, Arkansas, Ethan has been passionate about hunting his whole life, and he is excited to share his passion with fellow hunters. Morgan, originally from Colby, Kansas, loves the outdoors, meeting people, and looks forward to helping make your next stay at LaSada Lodge memorable.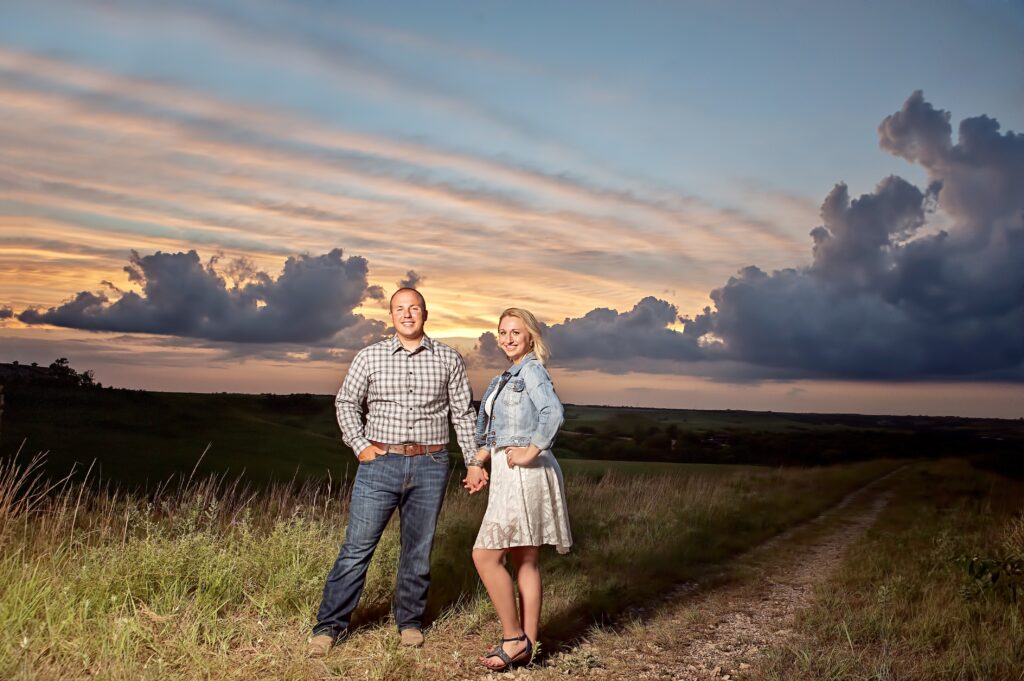 come stay with us at Lasada lodge
Take a look at our latest reviews.